UTS Star El Peque Roars in Roland-Garros Five Setter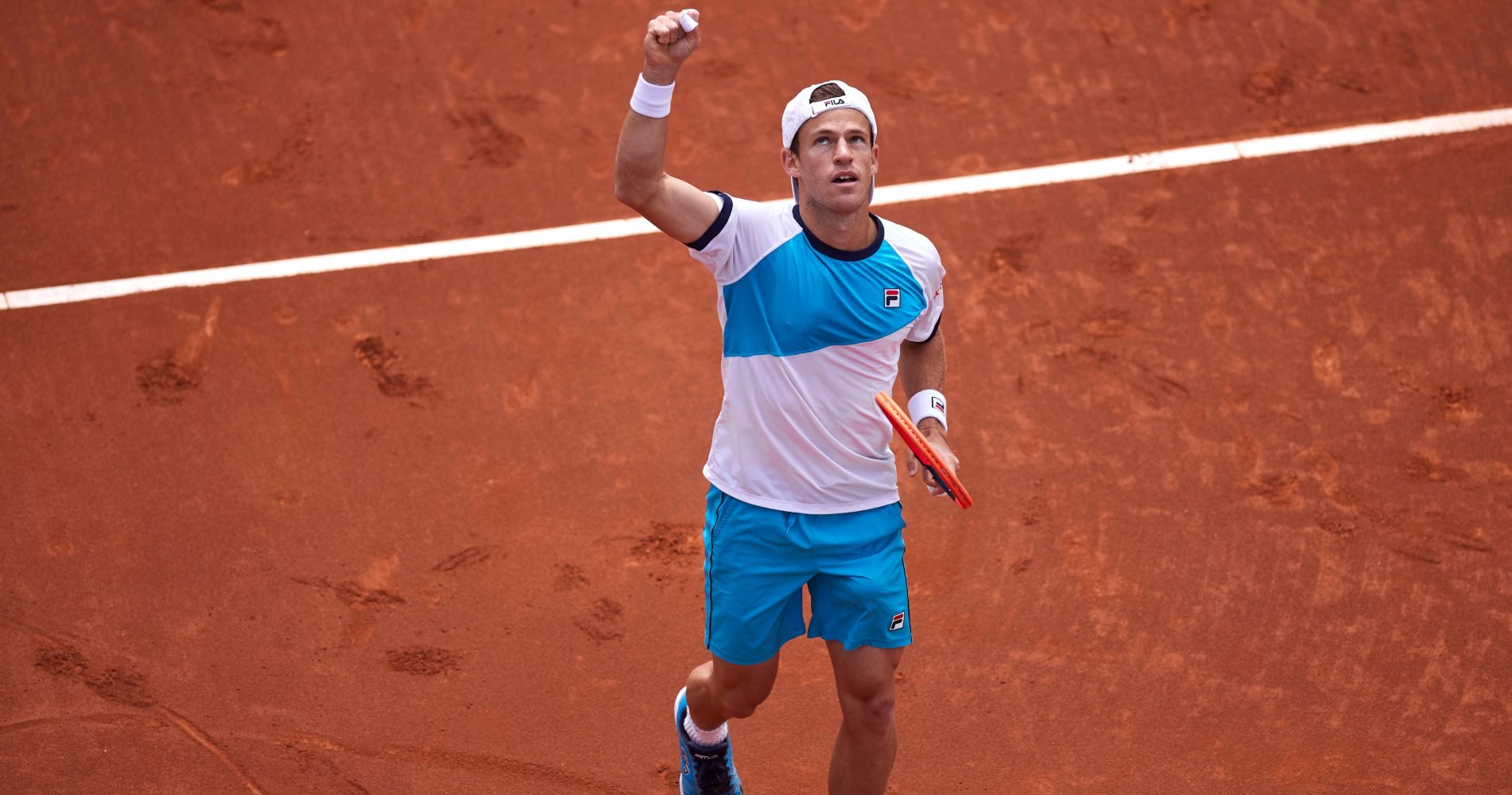 With UTS Los Angeles less than two months away, some of its stars are already heating up the courts in Paris.
Argentinian Diego Schwartzman, a returning semifinalist from UTS4, has put in a stellar performance in the first-round of Roland-Garros 2023. On the red clay of Roland-Garros, Schwartzman well and truly lived up to his nickname of 'El Peque.'
In his five-set comeback win over No 32 seed Bernabe Zapata Miralles, Schwartzman had his never-say-die attitude on full display, an approach that has gotten him far in his career.
"It's not a new thing for me" – Schwartzman lives up to nickname
Diego Schwartzman is proud of his UTS nickname, "El Peque." Loosely translated as "shorty," Schwartzman's openness towards the moniker says one thing about his personality—he's not going to hide.
Yes, at 5 foot 7 inches, Schwartzman is one of the shortest men on the ATP Tour. But no, he's not scared of anyone, and he isn't going to pretend like his height is a disadvantage.
As Schwartzman often says, "small is the new Grande."
The Argentinian required plenty of this giant-slaying mentality when he fell behind against Zapata Miralles in the first-round of Roland-Garros yesterday. But when asked if his victory was something new for him in 2023, the 30-year-old simply responded:
"I don't think so because I did great too many years here, so it's not a new beginning. I'm just maybe doing what I did for many, many years."
Through and through, El Peque is a fighter—and yesterday, he fought like a dog to make the second-round of Roland Garros.
How El Peque fought back in first-round Roland-Garros win
While UTS may be designed to only last less than half an hour, that certainly wasn't the case in Schwartzman's first Roland-Garros 2023 match.
The world No 95 started poorly, conceding the first set 6-1. While his tennis began to find some flow in the second set—hitting 12 winners, compared to only two in the first—Schwartzman still lost in a tight tiebreak.
Many players would have all but conceded defeat at this stage, but not El Peque. Schwartzman completely turned around his form in the third and fourth sets, winning 6-2, 6-0 and striking 18 winners to 10 unforced errors.
In the fifth, it was an arm-wrestle, but the stubborn Argentinian completed his magnificent comeback, winning 6-4 to advance to the second-round of Roland-Garros.
Schwartzman looking for revenge at UTS5
After losing to "Hot Shot" Taylor Fritz at UTS4, Diego Schwartzman will return to Los Angeles with revenge in mind.
Fritz and Schwartzman have been drawn in the same group, so are guaranteed to play across the first two days of the event. Here's what the two pools look like for UTS Los Angeles:
Group A
Taylor Fritz – "The Hot Shot"
Nick Kyrgios – "King Kyrgios"
Yibing Wu – "The Great Wall"
Diego Schwartzman – "El Peque"
Group B
Frances Tiafoe – "Big Foe"
Ben Shelton – "The Mountain"
Alexander Bublik – "The Bublik Enemy"
Gael Monfils – "La Monf"
Round robin matches will take place on 21 and 22 July at the Dignity Health Sports Park in Carson, with the semifinals and finals playing out on 23 July.