"The Rebel" using UTS Frankfurt by Builder.ai as launching pad for strong finish to 2023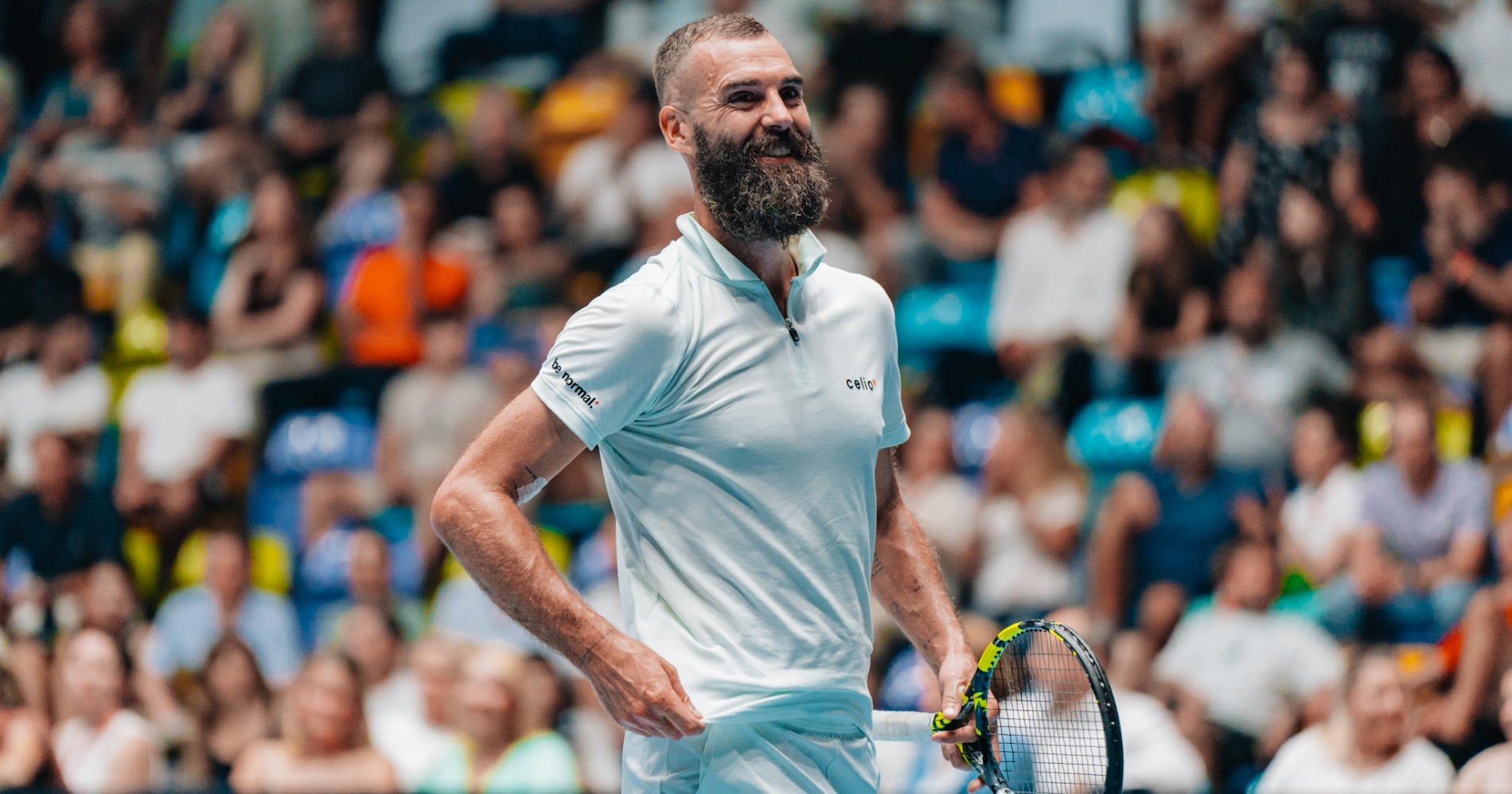 After four appearances on the UTS Tour where Benoit "The Rebel" Paire has given fans countless memorable moments, the lovable Frenchman has finally had some success to show for his efforts, making the Final Four at UTS Frankfurt by Builder.ai this weekend.
With his strong performance, Paire is eager to use this momentum as a launching pad to break back into the world's top 100 by the end of the year.
"I know I can beat everybody," the Rebel declared after losing to Andrey Rublev in the UTS Frankfurt by Builder.ai semi-finals. "That's important for my confidence to know even with top 10 players I can do something if I'm well physically and mentally.
"That's why I'm gonna try my best for the next weeks to be back soon in the top 100."
Paire tops Group A, falls short against Rublo
Over the course of the weekend at UTS Frankfurt by Builder.ai, The Rebel recorded two wins and a loss in round robin play, topping his group ahead of the Final Four.
"It's a good week. I beat Casper Ruud. I beat Jan-Lennard Struff. I had match points against Grigor Dimitrov. For me, it's a very good week."
The Frenchman began with a 3-1 win over debutant Casper "The Iceman" Ruud, before failing to capitalise on a 2-0 lead against Grigor "G-Unit" Dimitrov and losing in sudden death. However, the 34-year-old rebounded, clean sweeping home favourite Jan-Lennard "The Thunder" Struff to top Group A.
In the semi-finals, it was a case of close, but not quite against Rublo, with Paire dropping the opening quarter for the first time, and not managing to claw his way back, despite an entertaining clash.
Top 100 finish next up for The Rebel
Few players work the crowd quite like Benoit Paire, and that's exactly what the former world No 18 hopes to be able to do next year, as he targets a return to the top 100 and playing in front of packed-out stadiums yet again.
"I'm going to try to play a lot of Challengers to try to have some points," The Rebel explained, who is currently just 110 points outside of the top 100.
Even after his loss to Rublev, Paire believes that next year he'll be able to record some big results.
"I'm super happy, super proud because I was very close, even against the 6th in the world. Playing matches like that is very important for my confidence and me.
"I think if I can start the year 80 or 70 maybe, I can play all the big tournaments and the crowd will be there. I know I will comeback soon in a big tournament," the Frenchman declared.
A top 100 finish is not all The Rebel is targeting, with the 34-year-old currently sitting fifth in the UTS race after his semi-final finish. With 15 points, Paire is just two points behind third-placed Schwartzman, and will have another opportunity at UTS Seoul to improve his positioning ahead of the year-end finals.