'The Chessmaster' Medvedev falls short against Djokovic in US Open final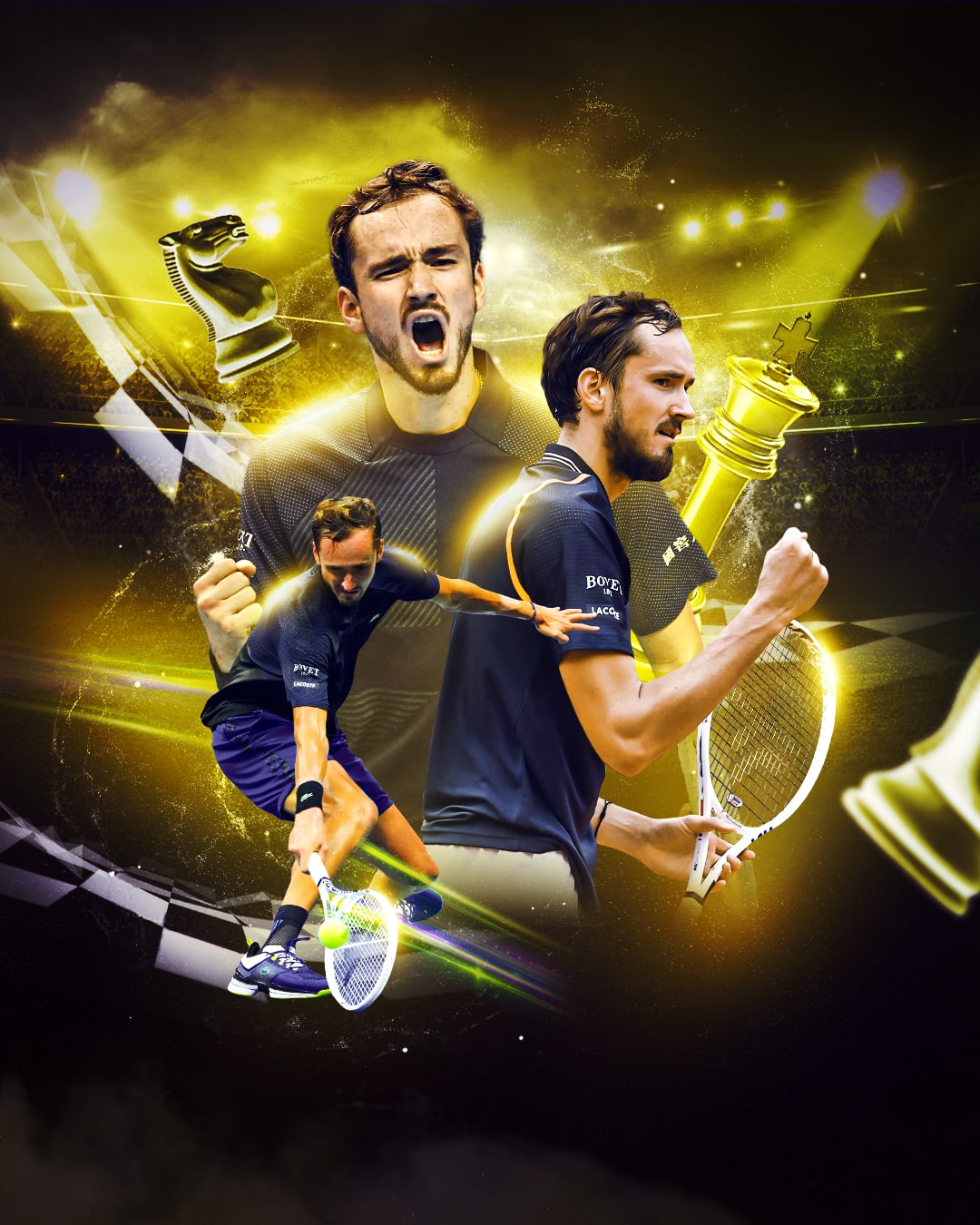 Ahead of his UTS return in Frankfurt this coming weekend, Daniil 'The Chessmaster' Medvedev has shown why he's one of the best tennis minds in the world, falling just short of glory at the US Open for a second time.
The Russian stormed his way to the US Open final, forcing a rematch of his 2021 title run where he defeated Novak Djokovic in the final. However, there was to be no repeat in 2023, with the Serbian winning a tough, three-set match.
Here's how the clash unfolded.
Djokovic starts fast to win first set
It was Novak Djokovic who started the better of the two, showing far less of the nerves that he displayed on this court two years ago.
The soon-to-be world No 1 raced out to an early 2-0 lead, breaking The Chessmaster to love in his opening service game. While Medvedev managed to hold the remainder of his serves, he was unable to claw back the break with the Serbian strong on serve, taking the opening set 6-3.
"I played a bit worse, for sure, especially first set," said Medvedev after the match, comparing his performance to that of his semi-final win over Alcaraz.
The Chessmaster rues missed opportunities in second set
Known for his gritty resilience, Daniil Medvedev was not about to go away after losing the opening set.
The Russian knuckled in, and played one of the best sets of his tournament so far, going toe-to-toe with Djokovic for a total of 104 minutes. At one stage The Chessmaster came within one shot of winning the set, having an opportunity to pass his opponent leading 6-5, with Djokovic serving at 30-40. However, Medvedev chose to go cross court instead of up the line, failing to capitalise on the set point as Djokovic went on to win the exchange in a tiebreaker.
Key to the Serbian's success was his strong sere and volleying, which Medvedev stubbornly refused to adapt his return position to.
Third set one way traffic for Djokovic
After losing a lung-buster of a second set, where The Chessmaster described himself as being "all over" Novak Djokovic, the third set saw a more one-sided encounter play out.
While Medvedev never gave up, Djokovic had the finish line in sight and was buoyed by his victory in the second set. The Russian began to flag slightly physically, leading Djokovic to put his foot to the floor and win the set 6-3.
The victory sees Djokovic extend his head-to-head against Medvedev to 10-5, and equal Margaret Court's all-time Grand Slam record of 24 titles across both men's and women's tennis.
No doubt Medvedev will take a few days off now, before travelling to Frankfurt and preparing to vie for UTS's second event of the 2023 season.