"The players are trying to figure out how to win" – Patrick Mouratoglou on what it takes to make success at UTS, and how top players adapt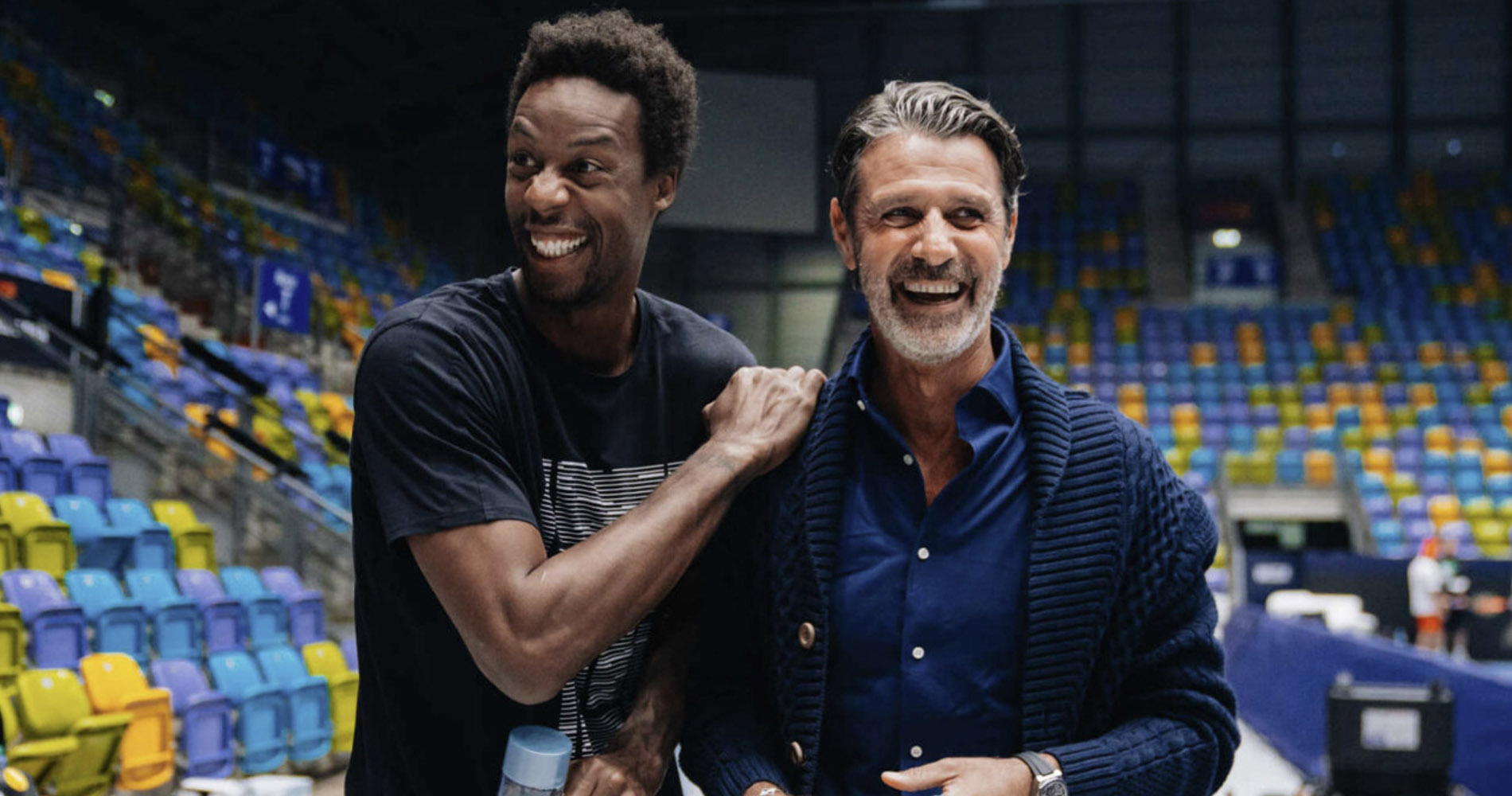 Compared to the slow-burning grind of tour-level matches, competing at UTS can be a frenetic survival of the fittest.
With four eight-minute quarters, matches typically last about 45 minutes, but the amount of energy expended in the allotted time can be extreme.
"The format, it's true, it's stressful," said world No 6 Andrey Rublev.
"Everyone really wanted to win, and it was physical, everyone was giving everything," said Taylor Fritz, who played the format this summer in Los Angeles, and reached the final.
That type of stress takes a few matches to warm up to.
First-time players, such as Andrey Rublev and Casper Ruud this weekend in Frankfurt, often need a few matches to adjust, says UTS co-founder Patrick Mouratoglou.
"First of all, the players are trying to figure out how to win," he said. "They are so much into how to play this different tennis because it's really different. The first matches, it's always difficult (Ruud and Rublev lost, editor's note).
"You see a huge difference between the first matches and the last ones. So they need to figure out all the details of how to win it, how to be more efficient. They're talking about this a lot."
The UTS format, which features no second-serves and little time for rest between points, can leave players gassed. Without free points that can come with first serves, there are longer rallies, making it even tougher.
"They say that they're dead physically, which is interesting because it lasts 45 minutes, maximum," Mouratoglou said. "But some told me, 'I lost, but I couldn't play one more match. I was completely done,' which I think, again, is interesting.
"I knew the rhythm would be very intense because there is not too much time between the points and there is no first serve, so there's almost no free points. So you need to work, work, work, work, work with very little recovery. I see their faces after the match. They are completely dead, and they say it."
It may be a grind, but one thing is for certain. Players enjoy the intensity, and they love pushing themselves in front of sold-out crowds like they had in Frankfurt.
"They love the atmosphere, for sure," Mouratoglou said. "They told me before, it's so exciting to play with a crowd like that and so, so overexcited. That's what they love the most."