UTS Los Angeles Day 3 Preview: Action-packed day as Final 4 do battle for place in final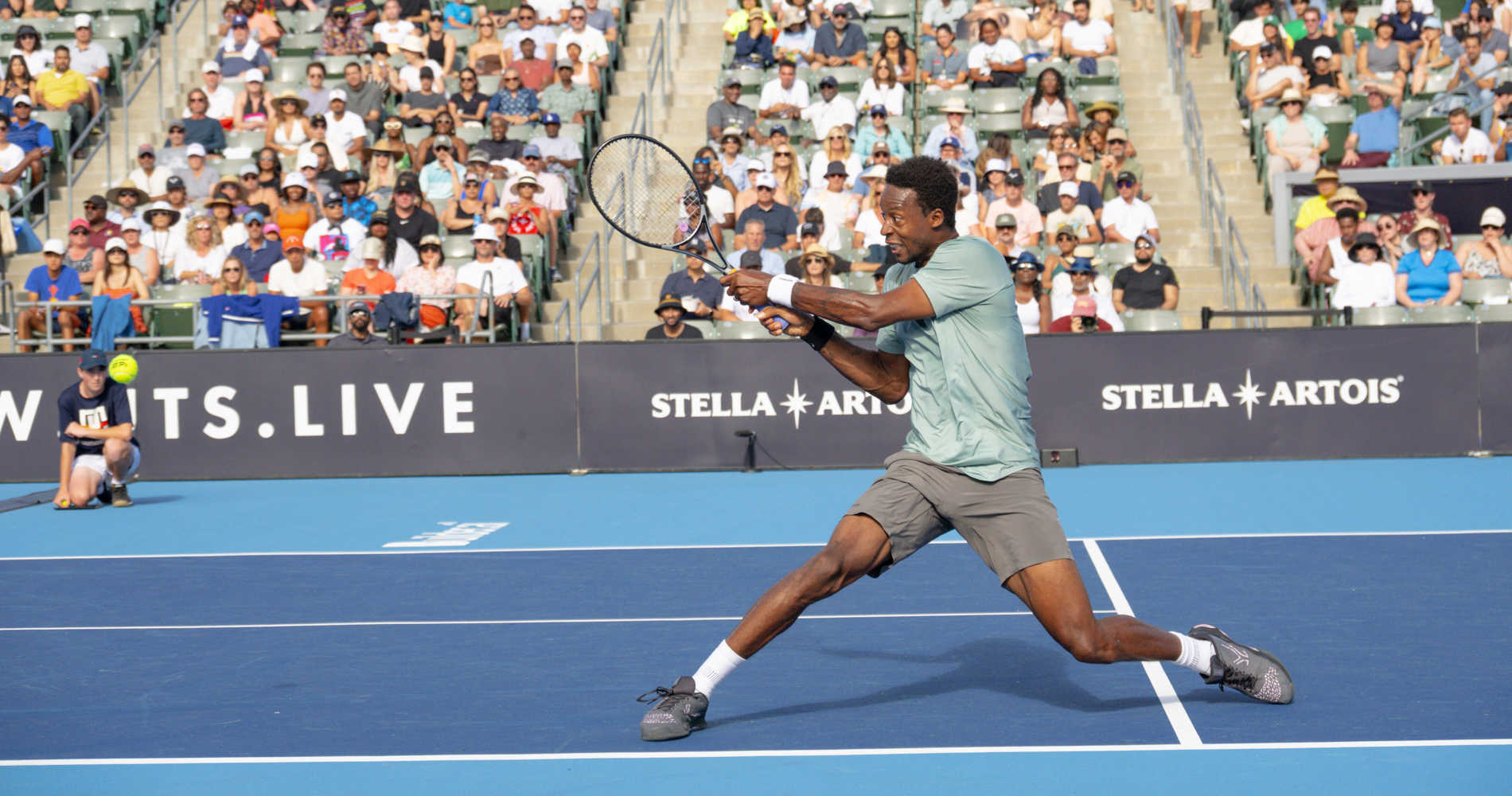 The closing day of UTS 5 contains three massive matches, as the Final 4 do battle in two mouth-watering semi-finals, before the winners go toe-to-toe again in the showpiece match, taking place straight after the semis.
Clash of the group winners
First up is the winner of Group A against the winner of Group B. Taylor "The Hotshot" Fritz takes on Gaël "La Monf" Monfils in what will be a thrilling encounter.
In a clash between the two form players of UTS Los Angeles, the LA native and home favourite "The Hotshot" will be looking to make it four wins from four as he takes on a man who has electrified UTS 5.
Having won all three of his group matches, and with the vociferous support of a raucous LA crowd behind him, "The Hotshot" will be a slight favourite.
But "La Monf" has been a revelation throughout this tournament, only dropping one match en route to topping Group B, showing he is not in the least intimidated by a vocal crowd.
Best of the rest do battle
Hot on the heels of that match comes the second semi-final.
It is Ben "The Mountain" Shelton up against Wu "The Great Wall" Yibing, in a clash of the group stage runners-up.
Each player has won two and lost one of the encounters so far, but "The Mountain" will again have an adoring American crowd on side as he seeks to reach a first ever UTS final.
The Grand Final
Once both semi-finals are settled, the two victors will take on each other in an epic clash to take the UTS Los Angeles title.
It could be an all-American affair, or one of several possible inter-continental encounters.
Whoever gets through to the ultimate showpiece, it will be an occasion to savour under the red-hot LA sun.