"Big Foe" Frances Tiafoe to make UTS debut in LA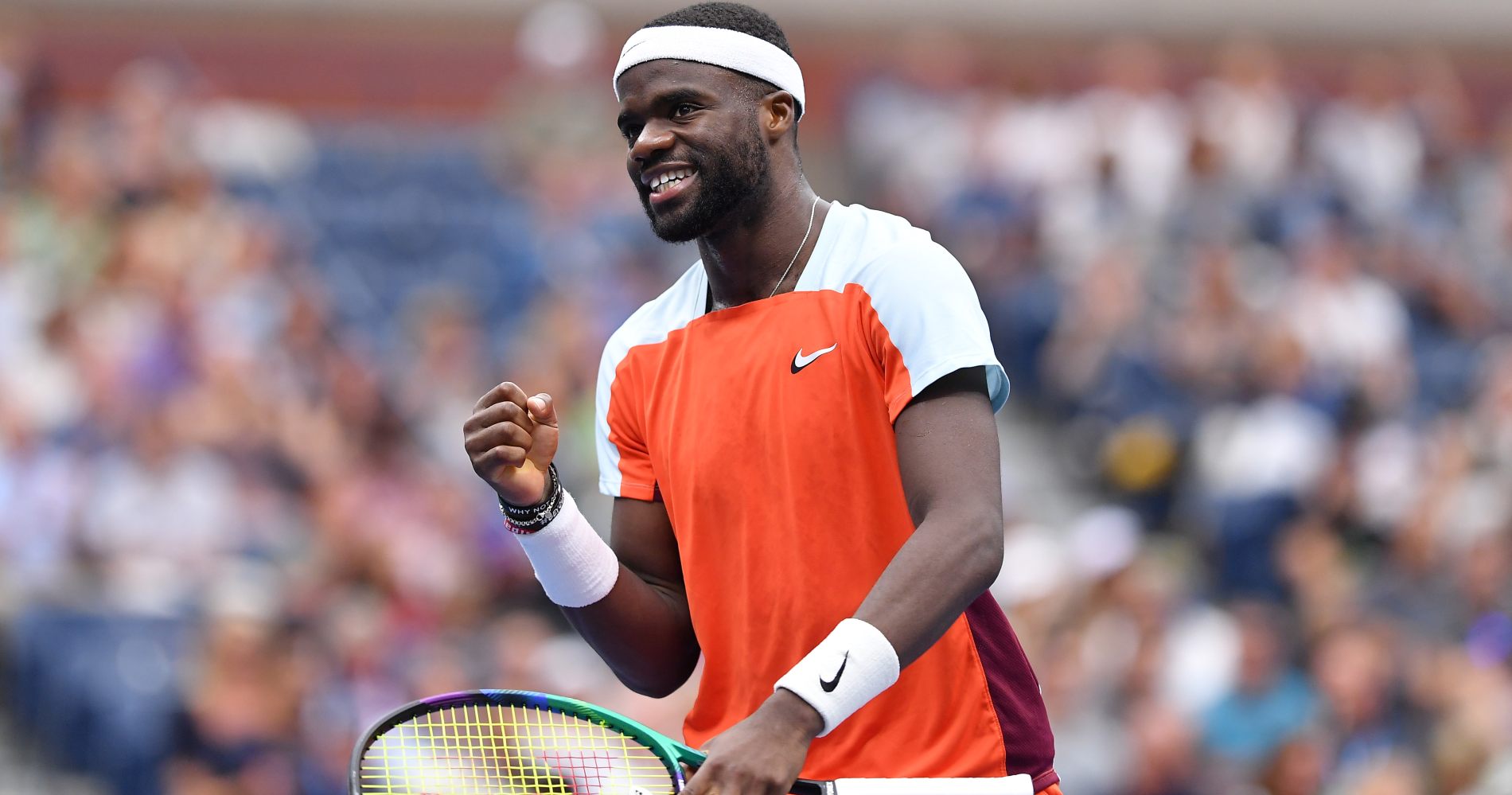 One of tennis' most exciting acts, Frances 'Big Foe' Tiafoe, will make his debut at the UTS Ultimate Tennis Showdown in Los Angeles this July.
Tiafoe is currently ranked 12th in the world and is the second-highest ranked American male player in the world. The 25-year-old has won two ATP singles titles in his career and reached the semi-finals of his home Grand Slam, the US Open, in 2022.
"I'm super excited to play there for the first time ! I think it's a great concept, It's where game needs to go as far as you know fans, getting a different format, getting into it, getting into the matches, being able to enjoy entertainment, cause we are entertainment." said Tiafoe.
Known for his electric shot making and showman personality, 'Big Foe' has become one of the biggest box-office draws in men's tennis right now. Tiafoe joins countryman Taylor 'Hotshot' Fritz, Australia's Nick 'King' Kyrgios and Argentina's Diego 'El Peque' Schwartzman on the confirmed list for the Los Angeles edition of UTS.
UTS marks a return of professional tennis to the greater Los Angeles area. The city hosted an ATP event from 1968 to 2012 which had been won by tennis legends including Rod Laver, Jimmy Connors, Arthur Ashe, John McEnroe, Andre Agassi, Pete Sampras and Juan Martin del Potro.
The tournament will be held from July 21-23 at the Dignity Health Sports Park in Carson, on the Campus of California State University, Dominguez Hills in a 7,200 seat stadium. Tiafoe, like all the players, will be on the court on July 21st and 22nd before the final four.
You can purchase tickets here