UTS Tour is headed to South Korea!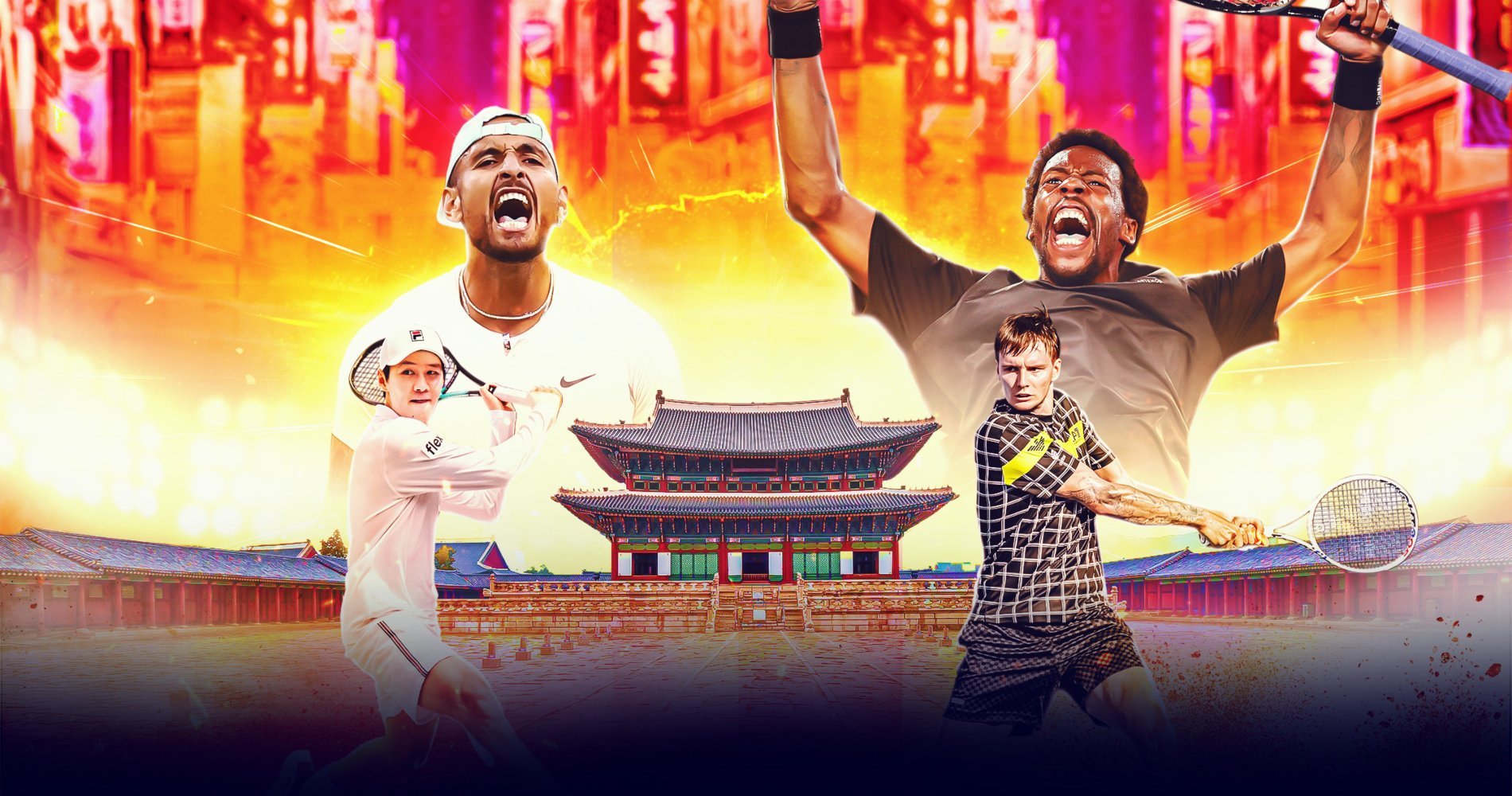 Having taken Los Angeles by storm in July, the groundbreaking, fast-paced competition comes to Asia for the first time with UTS Seoul, the third event of the 2023 UTS Tour.
Eight of the world's biggest stars, led by Nick Kyrgios (King Kyrgios) and Gael Monfils (La Monf), will take centre stage at Kintex (Korean International Exhibition Center) in Goyangsi, Korea, from Nov 30 to Dec 3.
Korea's Soonwoo Kwon, "The Machine" and Alexander Bublik, "The Bublik Enemy" have also signed up. Four more exciting players will be revealed in the coming weeks to complete a stellar line-up!!
Contesting matches of four eight-minute quarters, with 15 seconds between points, the eight men will be split into two round-robin groups of four on Dec 1 and 2, with the top two players in each group qualifying for the Final Four – two semi-finals and the final – to be played on Dec 3.
The winner of UTS Seoul will qualify for the UTS Grand Final, scheduled to be held from December 7-10.
Kintex will have a capacity of 10,000 seats available for each day. Ticket sales will open on August 28th and will be available to buy on Ticketlink. A special Thursday All Star Game will be held on Nov 30, with tickets available on Pleisure.
China's Wu Yibing, "The Wall", heads the UTS standings in 2023, having won the title in Los Angeles in July, beating Taylor Fritz, "The Hotshot", in the final. Wu is automatically qualified for the Grand Final.
The second event of the 2023 series will take place in Frankfurt from September 15-17, with Daniil Medvedev, "The Chessmaster", heading a star-studded field.
The UTS Grand Final will decide the UTS World Champion 2023.